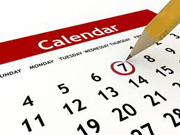 Arcadia Year 5!

The early bird might just consider attending a brown bag lunch!

As many of you may be aware, the Arcadia call for Year Five grant projects will be made in January with a deadline for submission in March. Have you struggled with pulling together these proposals or just want to get some help on how to do it more efficiently? There will be a presentation and question/answer session on Monday, November 26th at 12:00 in the SML Lecture Hall to help. Representatives from Digital Initiatives, Catalog Metadata Services, Preservation, Library IT, Arcadia, and the Library Business Office will talk about how to use the new project planning guide and answer any questions you may have about proposing current or future projects. Read more...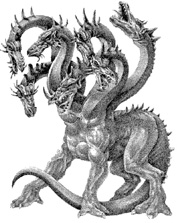 Hydra comes to YUL

Not the many-headed water beast but something much better!

Under the leadership of Michael Dula, the Digital Infrastructure Deployment Working Group (DIDWG) has selected Hydra as our new digital repository solution.

Hydra is an open source solution for handling the presentation and preservation of digital assets which bundles a large number of open source software packages. At its core are the Fedora Commons repository software for preservation and Blacklight for presentation of the digitized materials. Read more...